About Us
Our school has a long history...
Parish Priest: Fr Stephen Bohan
Principal: Arn Gorman
Deputy Principal: Ben Griffin
Administration: Heather Keenan and Sonia Bourke.
Wellbeing Leader: Patrice Goldman.
Catholic Identity Leader: Meegan McInness
Leaders of Learning: Alison Stacey, Matthew Dwyer, Xavier Kennedy
Learner Diversity Leader: Nada Nolen
Parent engagement and sustainability Leader: Daniel Boulton
Classrooms
Foundation (Prep)
Kayte Barton (Prep B)
Kristy Hargreaves (Prep H)
Patrice Goldman (Prep G)
Year 1
Mikaela Cose (1C)
Deanne Frauenfelder (1F)
Maureen McLarty (1M)
Year 2
Erica Boulton / Kellie Cowan (2BC)
Alison Stacey (2S)
Emma Kerr (2K)
Caitlin O'Dwyer (2O)
Year 3
Lisa Dishot (3D)
Jo Seal (3S)
Xavier Kennedy (3K)
Year 4
Jenny Sagaidak (4S)
Monica Brewer (4W)
Marly Fountain (4F)
Year 5
Brianna Schutt (5S)
Daniel Boulton (5B)
Kirsten Leary (5L)
Year 6
Sarah Wollington (6W)
Matt Dwyer (6D)
Alisha O'Dwyer / Lynne Lawless (6OL)
Specialists
Performing Arts: Christine Cussen
LOTE: Enrique Espinel / Tanya Cardamone
Sport: Dean Carroll
Science: Mel Whiteley
Library: Lisa Boyer
ICT: Ash Wheaton
School Support Staff:
Lisa Boyer, Lois Stiles, Michelle Barry, Kay Zanin, Kaitlyn Ackerly, Karen Phillips, Katrina Carpenter.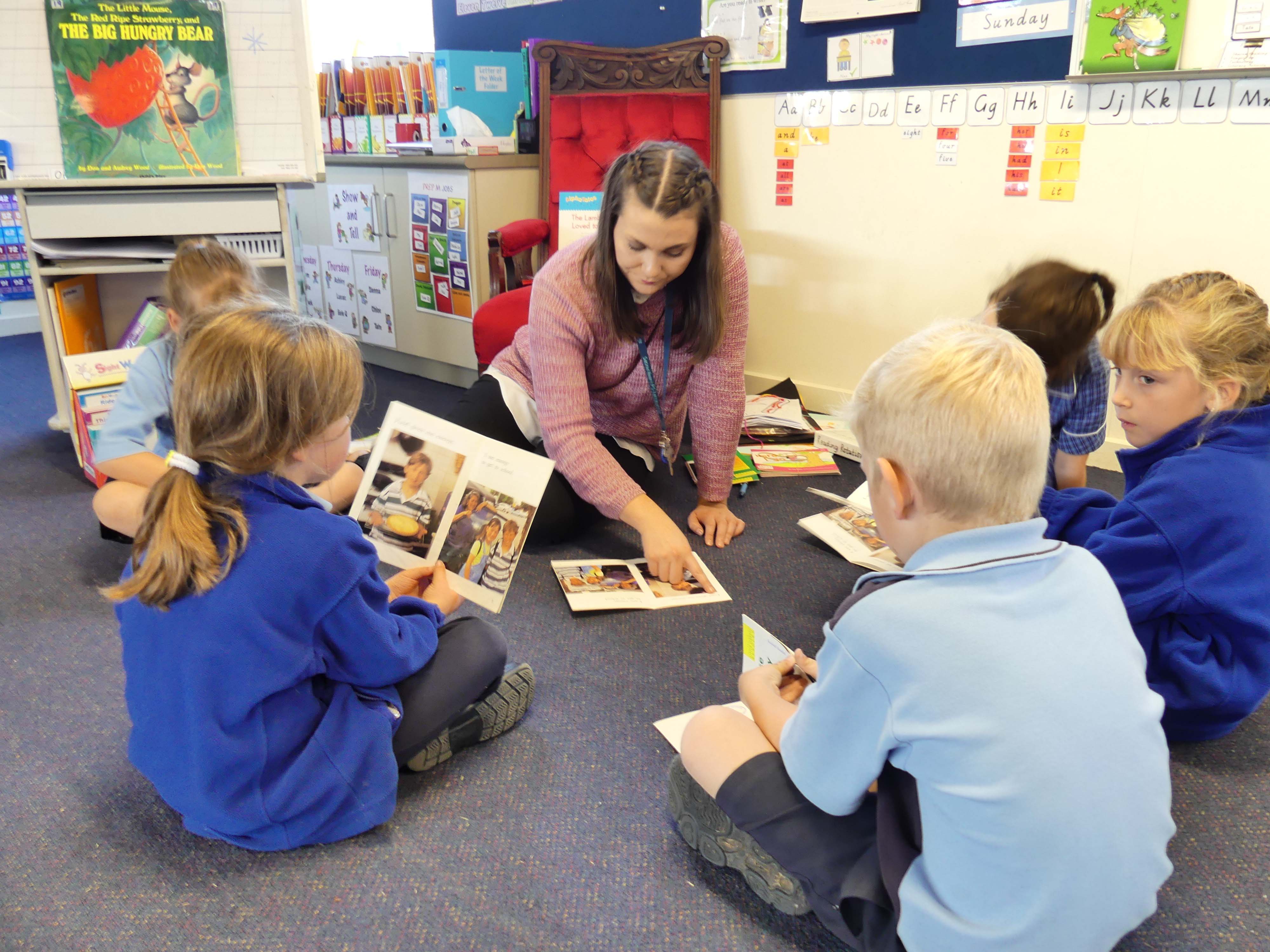 Value and live the teachings of Jesus.
Be committed to social justice, to be a voice for those who have no voice.
Have a genuine care and respect for life, self, others and the environment.
Be a responsible, self-directed, life-long learner who strives to be the very best person they can be.
Have hope for peace and justice in the world.
Be a caring family member who attends to the needs of family, school, parish and the wider community.
Term Dates
2017
Term 1: 30th January to 31st March
Term 2: 18th April to 30th June
Term 3: 17th July to 22nd September
Term 4: 9th October to 22nd December
Student Wellbeing
At Sacred Heart Primary School we believe in the value and dignity of each person as a uniquely gifted individual who has the right to feel safe and secure, nurtured and supported at school.
The school has a Wellbeing Co-ordinator who works with staff, children and their families to implement programs and coordinate assistance in areas of need and concerns such as behaviour, social and/or emotional development.
The co-ordinator's role is to support and empower members of the school staff in dealing with specific students and their needs.
The aim is also to establish supportive relationships between families, teachers and students whilst providing a positive school climate.
The School currently employs a student counsellor to work with children and their families. Staff or parents can make a referral to see the counsellor and discuss specific needs of a child.
The coordinator also liaises with support services such as St Vinnies, Child Protection agencies and other welfare services to assist families and our students.
Programs offered to support the wellbeing of our students include –
Buddy Program

Transition programs

Lunchtime Clubs

Seasons for Growth

Anti - Bullying policy

Life Relationships

Life Education Van / Drug Education
Times of Operation
8:45 am Teachers are available to children in the classroom.
8:51 am Music sounds with a bell ringing at 8.55 am. School then commences.
11:00 am Morning Recess.
11:28 am Music sounds on both campuses.
11:30 am Recess ends. After recess session commences.
1:00 pm Lunches are eaten with teacher's supervision.
1.10 pm Lunch play time
1:46 pm Music sounds.
1:50 pm Lunch ends. Afternoon session commences.
3:15 pm Dismissal

Lunches
Sacred Heart Primary is a Peanut Butter Free Zone. There are children in the school who are highly allergic to nuts and we ask for parent assistance in not sending their child to school with peanut butter sandwiches or nut products.
We encourage children to bring a Fruit Break to school each day. At approximately 10am children have a small snack of fruit to keep them going until play lunch at 11am. The fruit needs to be sliced and in an easily accessible container.
Sacred Heart currently offers lunch orders for students.

Assembly
A brief assembly is held each Monday morning at 9am in the Mercy Assembly Area. Prayer and the National Anthem begin the assembly. Sports reports and birthdays are celebrated and children and staff are given general news for the week ahead.
On Friday, a second assembly is held in the multi-purpose building and is generally led by a class. This Assembly includes prayer and a representation of the work that the grade level has been currently studying. Weekly awards for all grade levels are presented at the conclusion of this assembly.

Newsletters

A weekly newsletter is sent home with the eldest child in the family each Wednesday. The newsletter contains school and community-related news. You can download a copy of one of our newsletters here.
In addition, you can have a copy of your newsletter e-mailed to you by contacting our office on (03) 5744 3339. This is a great way to ensure your newsletter will make it home safely!
Catholic Identity - Vision Statement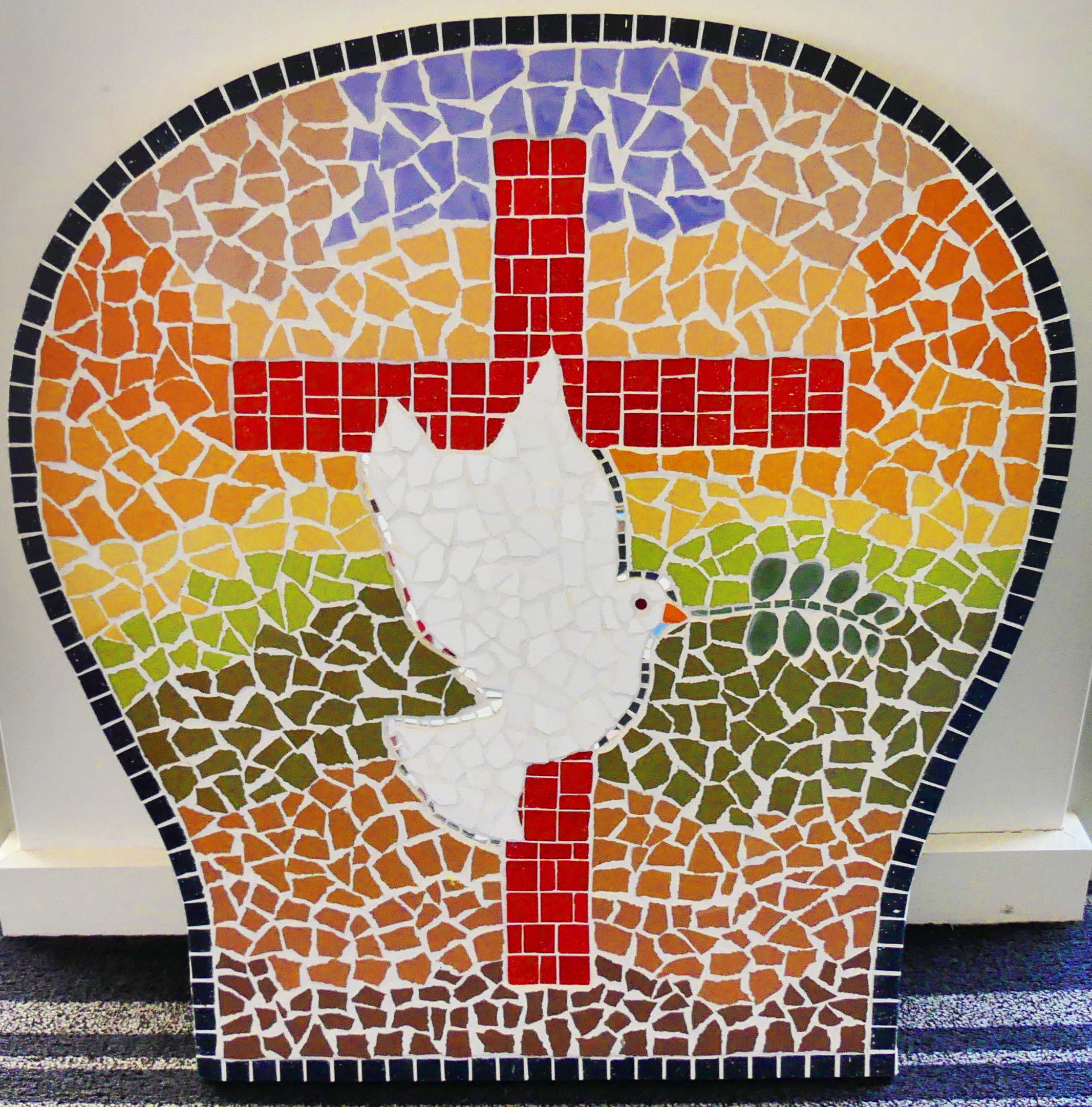 Our Vision
Sacred Heart strives to:
Model and teach the teachings of Jesus in our relationships with each other, our God and our world and to create a sense of hope and social justice.
Offer a progressive curriculum, in the context of a contemporary society that meets the needs of each person.
Establish an inclusive community where everyone feels valued and celebrated.
Develop collaborative partnerships with parents, parish and the wider community.
Foster a love of learning.
Provide a child safe environment where all children have the right to be treated with respect and will be protected from harm.