Our Parish
Sacred Heart Primary School is part of the Sacred Heart Parish of Yarrawonga. Our Parish Priest's name is Fr Steve Bohan. Our Lady of Good Counsel, Tungamah and St Mary's, Burramine also form part of the parish.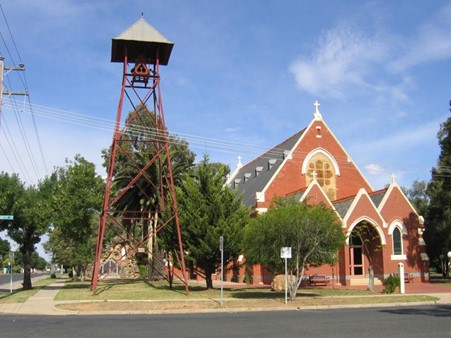 Weekend Mass Times are currently 6.30pm Sat evening, 8.30am and 10am Sunday morning, all at Sacred Heart Parish church, Yarrawonga.
Reconciliation is Saturday morning 11am or other times by appointment.
We have one Sisters of Mercy living in the parish – Sr Margaret Glasheen. 0439 721 657
The parish secretary is Mrs Rikarla Phillips and the parish number is 03 57443030.
Please contact Fr Steve or Rikarla to discuss baptism.
Email: This email address is being protected from spambots. You need JavaScript enabled to view it.
Sandhurst Diocese website: www.sand.catholic.org.au
Sacramental Programs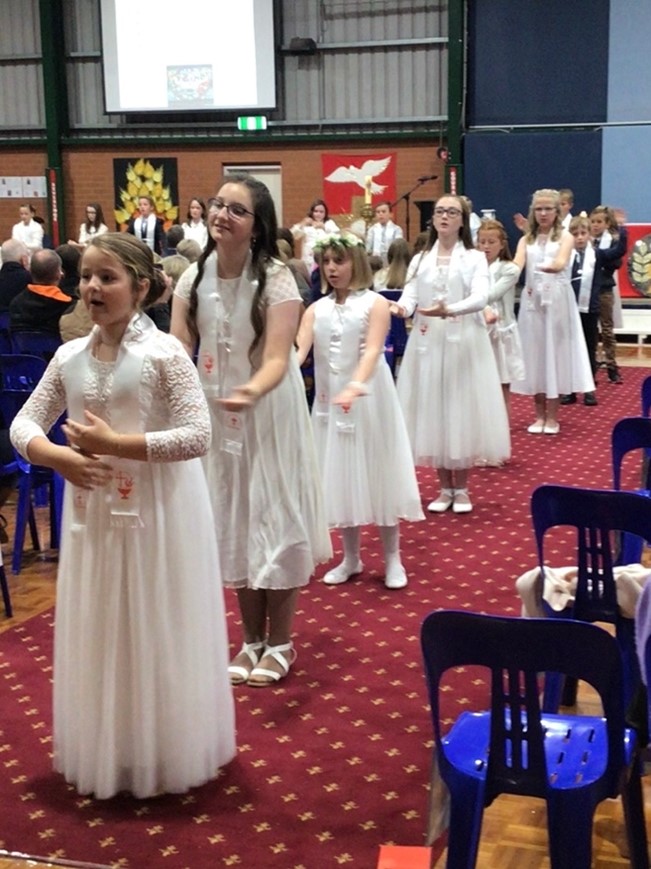 Preparation for the Sacraments of Reconciliation, Confirmation and First Eucharist provide a special opportunity for Home, Parish and School to be renewed in faith as we face the challenge of helping children to understand these beautiful traditions of our faith. At Sacred Heart, Yarrawonga, these three Sacraments are offered each year. The Sacrament of Reconciliation is first received in Year Three. Opportunities to regularly participate in the reception of this Sacrament are scheduled in the Middle and Senior areas of the school. The Sacraments of Confirmation and First Eucharist are received in Year 4.
The Catholic Church believes that the primary job of preparing children for the Sacraments belongs to the parents. This has led to the Sandhurst Diocesan Policy called "Steps in Faith" that has been in operation for several years. At Sacred Heart, our preparation for Sacraments is in line with the Sandhurst Diocesan Policy and is seen as a task that should be the responsibility of parishes and families, while being actively supported and assisted at school. The "Steps in Faith" policy has meant a shift from a school-based sacramental program to a parish-based sacramental program with a strong emphasis on parental commitment and involvement. The school will still support the sacramental preparation of the children in its regular Religious Education lessons.
Enrolment details for each of these Sacraments are included in the school newsletter and parish bulletin.
Information nights are scheduled on the school calendar.
Pastoral Care
There is an active Pastoral Care committee in our parish who help facilitate meals and the like for families in need. Each month there is a different co-ordinator and this information can be found on the Parish Bulletin published for weekend Mass. This committee also meets monthly on the fourth Tuesday of the month at 4.30 pm in the Old Convent.
Our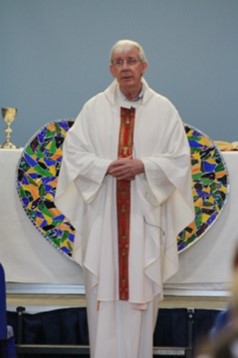 Parish Prayer

God our Father, bless our Parish of the Sacred Heart, so that we may love you more. Help our parents to give a good example to their children, and our youth to grow in strength as good Christians. Encircle our families with your loving care. To the sick grant health, to the aged bring serenity, and to those in sorrow, joy. May each parishioner grow stronger in faith and may our love for one another become deeper in our daily living. We make our prayer through Christ our Lord. Amen.
Catholic Identity
Mercy Values
Our Year Six students are all considered leaders of our school and this is facilitated by that cohort having special Year Six T-shirts and Jumpers, usually presented at the Opening School Mass. They are all inducted into a particular Mercy Value where they accept certain responsibilities and help spread the Mercy Values through the school by their actions and words.
These Mercy Values are:
Respect: Enviro Team: Respect is about recognising creation as a gift from God and how we go about honouring and protecting this gift. Roles/Responsibilities: Nude Food, recycling, enviro garden, Switch off Sandhurst.
Compassion: PBIS Team: Jesus calls us to action, don't be bystanders and be compassionate with one another. Compassion does not always provide solutions. Roles/Responsibilities: Alternative Play, management of PBIS points, PBIS afternoons etc.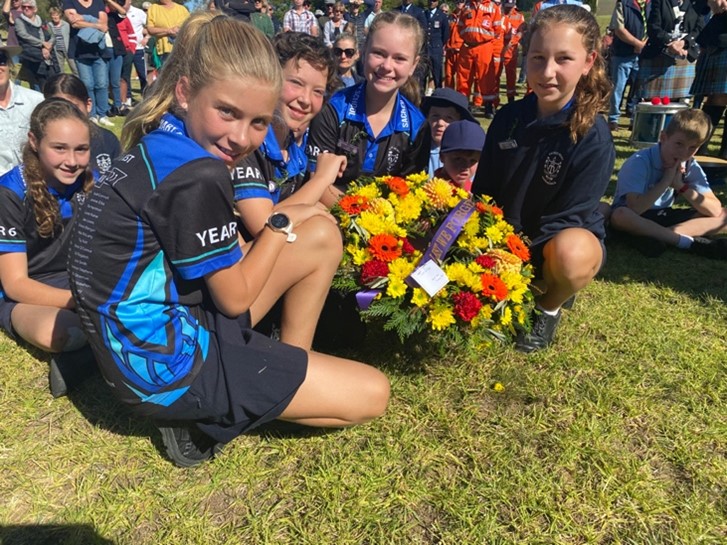 Justice: Social Justice Team: Is the treatment of each person with fairness in relation to the equality of all. Jesus encourages us to interact justly with all of God's creation. Role/Responsibilities: Rosie Cullen, Caritas Ks, any school fundraising idea
Courage: Fire Carriers: It takes courage to change especially when the change needed is counter cultural. To act with courage often takes strength, resilience and often the right words. God can provide us with a courageous heart that is needed for change. Roles/responsibilities: message stick, acknowledgement of country etc
Service: Sports Captains: Service is a gospel value about honouring God and others. It is exercising the ministry of leadership in order to make a positive difference in the lives of others. Roles/Responsibility: Sports Captain duties.
Hospitality: School Captains: The creation of a welcoming, open inclusive and respectful environment, through word and deed. It is setting the scene, leading from the front. Roles/Responsibility: Representing the school at Anzac Day etc, Serving morning tea at liturgies, Welcome to visitors eg Prep Transition etc.
There are 12 official positions of Leadership, as well as the eight colour House Captains. All other students in Year 6 will align themselves with a Mercy Value and become part of that team sharing the roles and responsibilities.
Christian Meditation
Every Tuesday and Wednesday mornings the whole Sacred Heart Community begins the day with Christian Meditation. This ritual has become an important part of life at Sacred Heart and the students enter whole heartedly into this prayer.
We meditate for 5 mins and our mantra is Maranatha which means Come Lord Jesus.
Project Compassion
During Term 1, our Lenten focus is to raise funds for Project Compassion. This is a CARITAS initiative that aims to raise awareness of poverty in the world. We are encouraged to BE MORE, raising money in various ways. These have included Caritas Ks, Sacred Heart Has Got Talent and casual clothes days. We encourage our school community to raise money for those less fortunate than us as well as educating others about inequality and poverty in the world.
Liturgical Celebrations
Catholic Identity - Liturgical Celebrations
Term 1
Opening Mass -

Celebrated at the beginning of the school year. The focus is on our hopes for the school year ahead, welcoming the new Prep students to school and awarding positions of leadership to Year 6 students.
Ash Wednesday

Ash Wednesday Mass and or Liturgy marks the beginning of Lent, the six-week preparation time leading up to Easter. All students receive a cross of ash on their forehead as a sign of our human weaknesses, our need for repentance and commitment to good works of prayer, penance, fasting and almsgiving during this time.
Holy Week Ceremony

The events that took place in Jesus' life from Palm Sunday, Holy Thursday, Good Friday and Easter Sunday are re-enacted and celebrated.
Term 2
Mothers' Day Liturgy

- On the Friday preceding Mothers' Day we invite all mums, grandmas, aunts and special ladies who nurture, care and love us along to a liturgy held inthe MPB at Sacred Heart College. The Liturgy is a celebration of the important women in our lives and a highlight on the Sacred Heart calendar.
Feast of the Sacred Heart of Jesus

- The Feast of the Sacred Heart of Jesus is celebrated in on the 2nd Friday after the Feast of Pentecost. It is a time for us to reflect on the unconditional, generous and compassionate love Jesus has for everyone, especially the poor and the suffering in our world. We also gather donations (ie canned food, used toys and clothing) for the local St Vinnies organisation. This is a special mass we share with Sacred Heart College and is always a beautiful celebration.
Term 3
Feast of St Joachim & Anne (Grandparents' Liturgy)

- On the 26th of July, we celebrate the Feast Days of St Joachim and St Anne. These were Mary's parents and Jesus' grandparents. We invite all our grandparents to a special Liturgy, to have morning tea with their grandchildren and enjoy a walk through our school.
End of Year Mass/Year 6 Graduation -

During December we hold our End of Year/Graduation Mass. We thankfully celebrate our time together, the friendships we have made and the knowledge we have gained. This is of special importance to Year 6 students, families and staff who are leaving.
Rosemary Cullen Foundation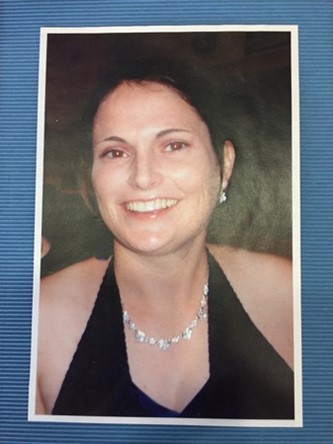 The Rosemary Cullen Foundation was established to support the Bethlehem Day Care Center in Cebu in the Philippines. The foundation is established in memory of Rosemary Cullen, an outstanding and talented teacher who was tragically killed in a car accident on the 3rd of October, 2008.
Sacred Heart Primary will raise funds to support the continued development of the Rosemary Cullen foundation and all proceeds will be presented to the Bethlehem Day Care Centre in Cebu each September when the Social Justice Immersion Group visit each year.
Friends Igniting Reconciliation through Education (FIRE)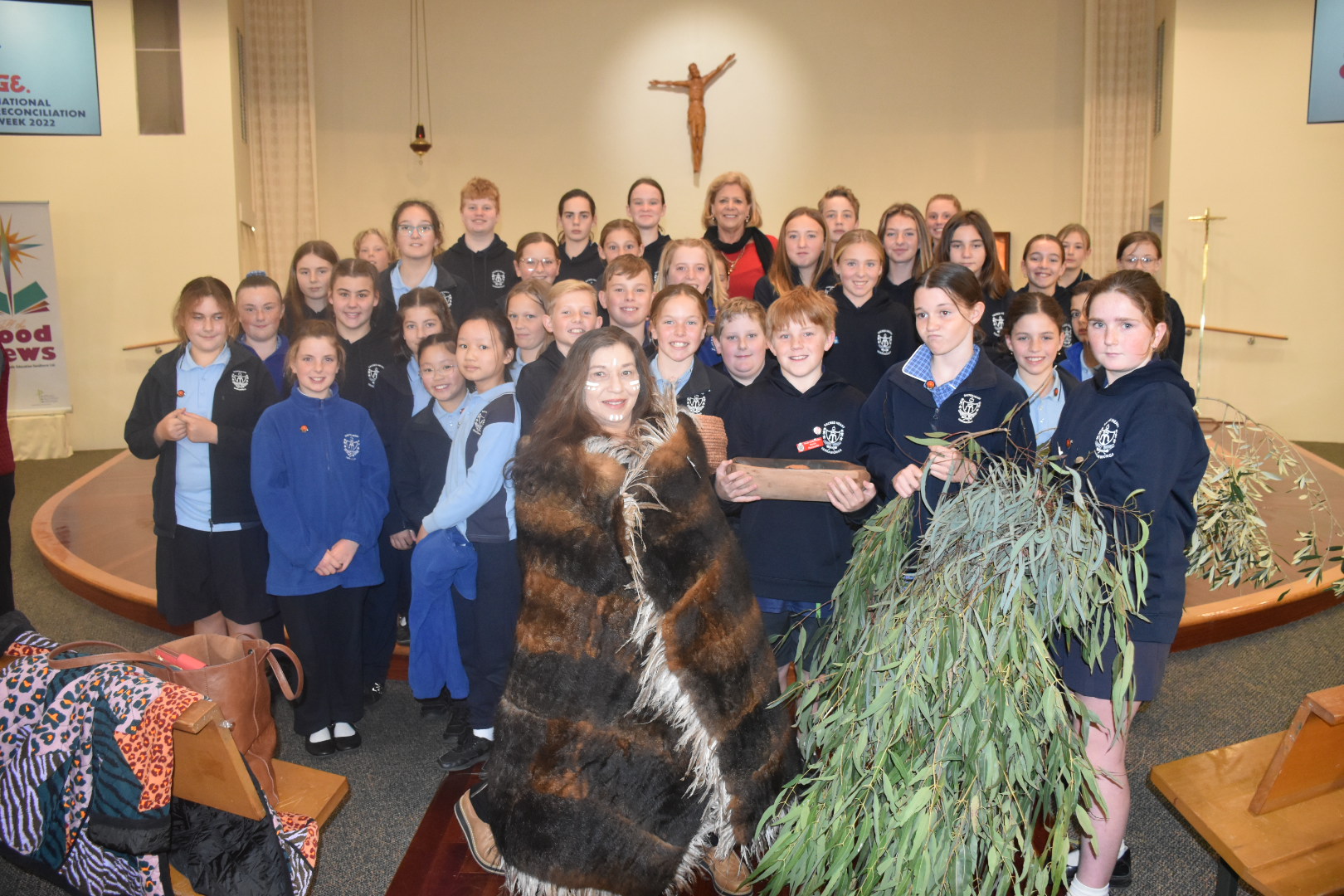 We at Sacred Heart Primary School have taken part in the Fire Carriers (Friends Igniting Reconciliation through Education) Project. This project aims to "keep the Reconciliation flame alight within schools", by allowing participating schools to educate the wider community about Aboriginal Rights. Each year students and staff apply to be a FIRE Carrier and take an oath.
As a FIRE Carrier, their duties include:
~ Raising the Aboriginal Flag at assemblies, and gatherings.
~ Implementing Reconciliation-related activities amongst staff and students.
~ Writing prayers for Aboriginal people.
~ Encouraging the use of Aboriginal liturgy.
~ Acknowledging the traditional Custodians of the land we live on.
~ Celebrating significant dates in our Shared History with the Indigenous.